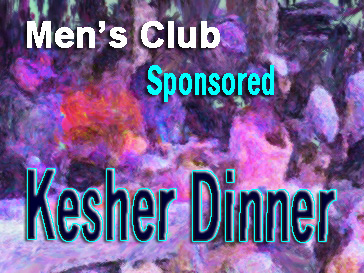 Kesher
Past Sessions
Sunday, April 28, 2019

•

23 Nisan 5779

-

5:30 PM - 7:30 PM
Sunday, March 17, 2019

•

10 Adar II 5779

-

5:30 PM - 7:30 PM
Sunday, January 27, 2019

•

21 Shevat 5779

-

5:30 PM - 7:30 PM
Sunday, December 16, 2018

•

8 Tevet 5779

-

5:30 PM - 7:30 PM

-

East Social Hall
Sunday, November 18, 2018

•

10 Kislev 5779

-

5:00 PM - 7:00 PM

-

West Social Hall
Sunday, October 21, 2018

•

12 Cheshvan 5779

-

5:30 PM - 7:30 PM

-

East Social Hall
Men's Club: Kesher Student Dinner on Sundays
To view the flyer click HERE
Men's Club is sponsoring and preparing dinners for all Kesher students. Fathers of students are asked to volunteer to help set-up and serve. Simply e-mail mensclub@harshalom.org to sign up, if you can help starting at 5:00pm.
Share Print Save To My Calendar
Fri, August 23 2019
22 Av 5779
This Shabbat
Friday Night
Kabbalat Shabbat

: 6:30p
Candle Lighting

: 7:35p
Shabbat Day
Shacharit

: 9:30a
Kiddush Lunch

: 12:00p
Mincha/Maariv

: 7:20p
Havdalah

: 8:34p
Parshat Eikev
.
We are a connected community. Want to chat with current congregants? Send Carly an email and she will pair you up with someone!
Fri, August 23 2019 22 Av 5779