Adult Education
Adult Education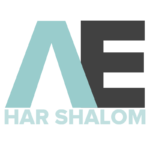 Adult Education programs are a strong factor in community learning at Congregation Har Shalom. We value the continued growth of our congregants and the greater Jewish community, this value being directly reflected in the varied and flexible learning options offered directly through the synagogue and through community partners. Find your next great learning opportunity in in the catalog below and get signed up through our simple online registration process.
Classes
Minha, Torah Study, Ma'ariv Study Group
Every Shabbat, 15 minutes before candle-lighting time for the previous day
Since 1990, Har Shalom congregants have celebrated the end of Shabbat with a lay-led Minha-Torah Study, Ma'ariv, Havdalah Study Group. This 90-minute service includes 30 to 40 minutes of learning on the weekly Torah portion or the prayers and their meanings. Dr. Stan Siegel and other congregants and clergy members have led the teaching and discussion. Come discover this gem of learning at Har Shalom – twenty-six years in the making.
Shabbat Torah Study
Every Shabbat at 12:40 pm
Join lay-leaders for this popular, long-standing Torah discussion group. No Hebrew knowledge or previous Torah study is necessary; just an interest in looking at Torah text and discussing it with other members of the Har Shalom community.
Mishna Study with Hazzan Ozur Bass
Wednesdays at 10:30 am
Mishna Beytsa, also known as the Mishna for Yom Tov, discusses the minutae of the laws for the holidays, including Shavuot, Pesah, and Sukkot. Newcomers are always welcome, no RSVP necessary.
Tenth Chapter, Tractate Pesachim
Wednesdays at 8 pm
Explore the Talmud and its lessons with Rabbi Raskin. This perennial favorite has been around for over a decade. New students to Talmud Study always welcome! Explore the sources created by the Sages.
Sat, April 17 2021
5 Iyyar 5781
Virtual & In-Person Services
Shabbat Morning Services
Saturdays at 9:30 AM
Connect via Zoom, watch the Live Stream Here, or sign up to attend in-person.
Download Siddur Sim Shalom Here, and choose "Siddur Sim Shalom: Shabbat Morning."
Traditional Sunday Evening Minyan with David Marcus
Sundays at 7:30 PM
Prayers will be shared on the screen. Kaddish will be recited if there are 10 people on Zoom.
Connect via Zoom here.
Morning Minyan
8:00 AM, Monday – Friday; 9:00 AM, Sunday
Kaddish will be recited if there are 10 people on Zoom.
* Download Siddur Sim Shalom Here, and choose "Siddur Sim Shalom: Shaharit for Weekdays"
Connect via Zoom here.
Contemplative Practice Based On The Evening Service
7:30 PM, Monday – Thursday
Tune into Facebook Live on the Har Shalom Facebook Page OR Zoom.
Kaddish will be recited if there are 10 people on Zoom.
The Hazzan will lead us in chants, nigunim, and traditional melodies to guide us in prayerful connections and spiritual engagement.
Friday Evening Kabbalat Shabbat
6:30 PM on Friday evenings
Bring your Siddur, use this one online, or just bring your soul and desire to connect virtually via Zoom.
We'll provide the melodies and the ruach!
We are a connected community. Want to chat with current congregants? Send Carly an email and she will pair you up with someone!
Sat, April 17 2021 5 Iyyar 5781